Low Cost 20 Ft Storage Container Rentals
DefPro Containers has 20 ft storage container rentals available nationwide. All 20 ft container rentals are guaranteed to be wind and water tight, making them perfect for storing things outdoors in all climates. DefPro has built it's strong reputation by providing excellent customer service, the lowest prices on containers, and offering only high quality units. Whether you are just looking for a 20 ft storage container to store some equipment on a construction site for a few months, or you are interested in purchasing one for your farm or company, DefPro has you covered.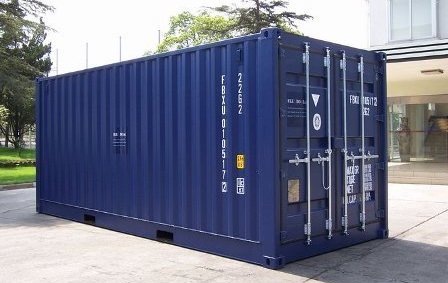 20 Ft Shipping Container Sizes & Dimensions
| | | |
| --- | --- | --- |
| | 20 ft. Standard | 20 ft. High Cube |
| External Length | 20 ft. | 20 ft. |
| External Width | 8 ft. | 8 ft. |
| External Height | 8 ft. 6 in. | 9 ft. 6 in. |
| Internal Length | 19 ft. 8 in. | 19 ft. 8 in. |
| Internal Width | 7 ft. 8 in. | 7 ft. 8 in. |
| Internal Height | 7 ft. 10 in. | 8 ft. 10 in. |
| Floor Space | 160 sq. ft. | 160 sq. ft. |
| Weight | 4,800 lbs. | 5,100 lbs. |
Popular Uses for a 20 Ft Storage Container Rental
20 foot containers are versatile and very popular due to their ability to be kept in many places due to their smaller size compared to 40 ft containers, while also providing ample space. Here's a few of the many uses for a container:
Construction Job Site Storage - keep valuable equipment safe and conveniently on site with a portable storage container.
Homes / Buildings - building homes or retail buildings with 20 ft containers is more popular than ever before. They are modern, stylish and can help save you both time and money on construction.
Agriculture / Farm Storage - store equipment and supplies such as food, fertilizer and more right at your location.
Retail / Hotel Storage - store excess inventory and supplies on your property.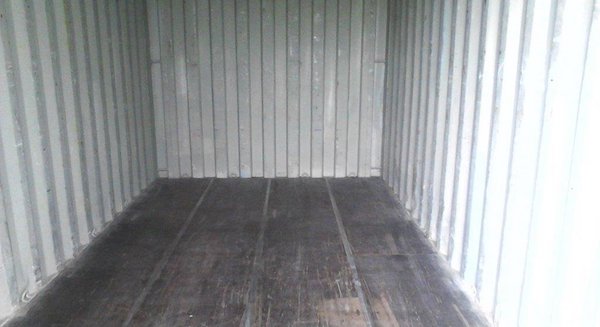 How Much Does it Cost to Rent a 20 Ft. Storage Container?
20 ft portable storage container rentals cost around $99 to $160 per month for standard units. If you need custom features or upgrades like refrigeration, they will cost more. In general you will get a lower monthly rate when you lease or rent a container for a long period of time compared to a month to month rental agreement.
How Much Does it Cost to Buy a 20 Ft Storage Container?
20 ft storage container sales costs vary by location, current inventory and the condition (container grade) that you are looking for. Here is a general breakdown of how much 20 ft storage containers cost to purchase:
New / One Trip Container - $2,500 - $3,300
CW / Cargo Worthy Container - $2,000 - $2,500
WWT / Wind and Watertight Container - $1,600 - $2,200
**Prices for both rentals and containers for sale are just estimates for informational purposes, for exact rates get a quote. Expect to pay about $100 for container delivery each way.
Get a Low Price on a 20 Ft Storage Container Today!
From the start, DefPro has been committed to providing customers with the lowest possible prices on 20 ft container rentals and sales. Request a quote or give us a call today to see how much you can save on your next container.