Military Storage Containers & Steel Shipping Containers for Sale & Rent
Various branches of the US Military utilize steel shipping containers for both storage and shelter needs. DefPro Containers understands that the Military needs to stay under budget and requires that containers are delivered on time. From the Army and Air Force to the Marines and Navy, DefPro supplies affordable steel storage container rentals and sales. You will see steel shipping containers at nearly every Military base throughout the world, either storing food and equipment or being used for shelter. Rapid deployment requires that containers and their contents are available on short notice, which is why secure shipping containers are heavily relied on by all branches of the Military.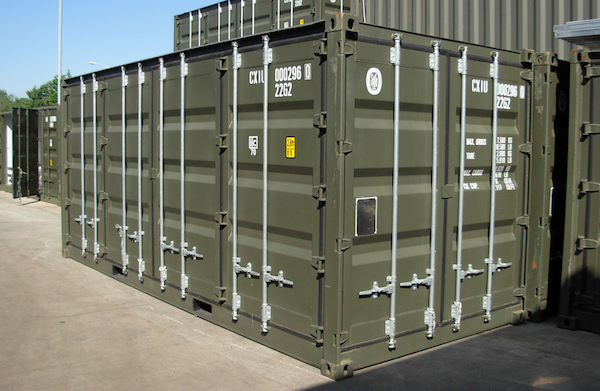 Shipping Container Options for Military Use
We know that the Military has many different uses for containers, which is why we have tons of options available, including:
Custom Shipping Containers
10 Ft Containers
20 Ft Containers
40 Ft Containers
40 Ft High Cube Containers
Mobile Office Containers
Security Office Containers
Military Shipping Container Housing
Low Cost Military Conex Containers
Request pricing now to get quotes on Military ISO shipping containers and cargo containers. DefPro ensures that you will get the best possible price, and the highest quality boxes around.