Reefers & Refrigerated Storage Containers For Sale & Rent
If you are looking for an affordable cold storage solution, then DefPro's refrigerated shipping containers might be exactly what you need. Refrigerated storage containers offer a temperature controlled storage environment so your perishable goods will stay fresh longer. They are often called reefers, and they can be set to keep all of your things at the optimal temperature. Agriculture and food items are often shipped in refrigerated storage containers, but other industries utilize cold storage as well.
Refrigerated Storage Container Options
Sizes - 20 ft and 40 ft. Other sizes are often available, but 20' and 40' are the standard sizes.
Electric - a great option if you have a stable power grid or are storing containers inside a warehouse.
Diesel - a better option for places with unstable power grids, or during disaster recovery.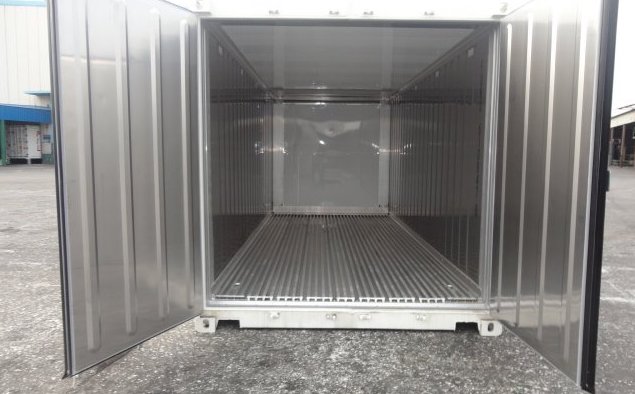 What Temperatures Can a Refrigerated Container Be Set To?
Standard reefers can set temperatures as low as -13 degrees fahrenheit (-25 degrees celsius) to as high as 77 degrees fahrenheit (25 degrees celsius). This enables frozen foods and all types of produce to be properly stored. It's possible to find refrigerated containers with more advanced cooling systems that are able to achieve much lower temperatures if you need them.
Refrigerated Shipping Container Costs
Refrigerated shipping containers are more expensive to rent or buy compared to standard containers. DefPro Containers can help you get the lowest price on any size reefer container, whether you want to purchase a used reefer, or you need to rent one for a few days. Complete the quick quote form to compare quotes and save time and money.